We are still in the first month of the new year and many surveys across the world say that by this time, many of our new year's resolutions have most probably already bitten the dust. If you belong to this set of people, do not despair because you are definitely not alone in this. Neither are you the first one to bail on your resolutions. If you are a serial resolution breaker, then also you should know that you have enough company. The problem with our resolutions which makes them difficult to follow through with is their scale.
While it is good to dream big, it is also important to know that you will not instantly wake up on the first day of the new year becoming a totally different person. That change may come but will only stick for long if it is assimilated gradually into your daily routine. In this article, we will be discussing some resolutions which do not require you to completely flip your life or your routine on its head, but provide amazing results. You do not need the new year to make resolutions, try making them now with this list!
- Improve Your Body Mobility:

Having an agile and a fully functioning body is of the utmost importance. This not only increases your range of movement but also makes you more capable to do certain things better, like sports, dancing etc. The amazing benefits of it make it a great addition to your resolution list. And the absolute best part about this is that you only need to commit to stretching your body for a couple of minutes every day. Initially when you start with certain stretches, you may experience pain. Do not worry as this is completely normal. Use a
hot and cool pack
to ease any initial discomfort and continue on with this habit.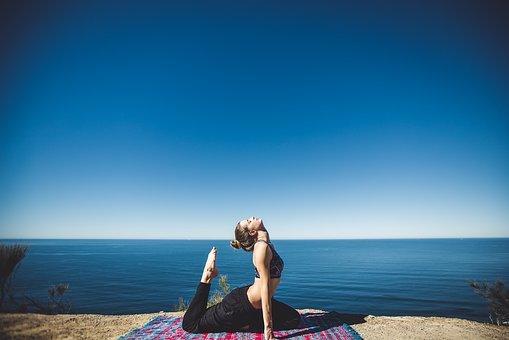 - Engage In A Calming Activity:
With so much to do on a daily basis, it sometimes feels that our brains have a thousand and one tabs all open at once. This is a direct result of the insanely busy lives that we all lead nowadays. In such a situation, our brain tends to work in overdrive most of the time, making us feel exhausted and burnt out too soon. The key here is to give your mind some time to rest for a couple of minutes every day. Meditation is a great way to do that. This can be especially helpful for a calmer mind and ultimately better mental health in the long run.
- Assign Accountability To Your Goals:
When we are the only ones who know what we want to achieve, there are times where we can take a few leeways and cheat on our goals when we have more pressing matters on our hands. A good way to avoid doing this is to set accountability. This can come in the form of taking a friend along for workouts or using a tracker which puts your workout information directly on social media. This will make sure that you keep working out every day without fail. Setting enough accountability will help you to become more inclined towards achieving your goals and resolutions without bailing on them unnecessarily.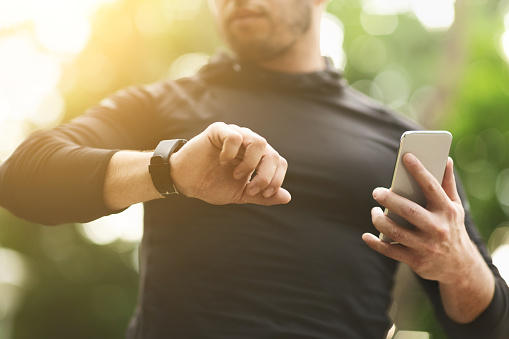 - Do Things Earlier:
If you are a serial procrastinator, then you must also be familiar with the manic state that arises right before deadlines. This is because you have yet again managed to put off some important work right till the last minute and then you rush to complete it. This only makes you feel guilty for not doing the work sooner and you turn in a substandard shoddy piece of it when the time comes. If this is your story too, make it a point to say goodbye to procrastination this year. Set repetitive reminders so that you try to do everything well before deadlines and do not scramble at the last minute to complete it all.
- Cut Ties With Your Phone:
One fact which is absolutely undeniable and a reality of our times is that we live most of our lives online these days. But there are certain pockets of time in your day where you can ditch your digital devices in favour of doing other things. Less screen time will also ultimately mean less stress on the eyes. And the more that you cut ties with your phone, the less dependent that you will become on it, leading to freeing up even more time which you can then dedicate to newer fun hobbies which you really enjoy doing, instead of wasting time aimlessly scrolling on your multiple screens.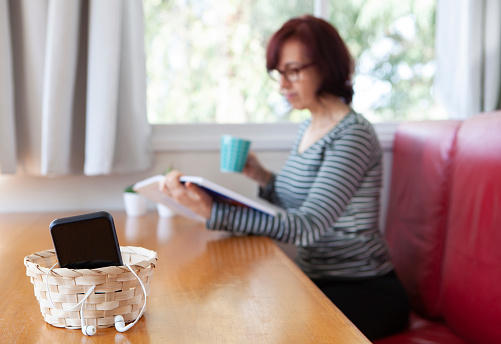 - Engage In More Communal Activities:
The kind of lives that we are living these days are becoming more and more individualistic. Especially in the last two years of the pandemic, isolation has become a pandemic in itself. Due to numerous lockdowns and many safety guidelines, staying safe can be quite a lonely experience for many people. This occurs because man is a social animal and he is meant to live in a community setting, instead of alone as he seeks meaningful connection with others to live well. One thing that you can do in such a case is to look for some online communities that you can be a part of. For example, if you love reading, look for some book clubs to join virtually to get in touch with like minded people.
- Do Everything Mindfully:
Mindfulness is really important to live a full life and to enjoy every little moment of it. No matter which activity you do, be it eating, working out or anything else, do it with your full attention and heart. Make sure that your mind is focused on that particular thing and not distracted on anything else. This will help you to also live a much calmer life as your brain will not be harried thinking about the next ten things to do at the moment.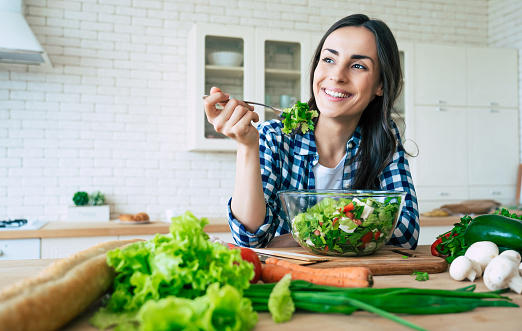 Even if you do not usually hold on to your resolutions, try following these ones as they do not require a lot of effort on your part. All they need from you is to change one little thing in your daily life but provide you with amazing healthy benefits in the long as well as the short term.