Healthy people usually have higher glucose levels in the morning. But most of diabetic patients experience significantly high blood sugar levels in the morning.
According to different diabetes institutes, normal or healthy blood glucose levels are:
80-130 mg/dl before taking a meal
Below 180 mg/dl right after two hours of meal
They have also noticed that:
A low blood glucose level is below 70 mg/dl A high glucose level is above 180 mg/dl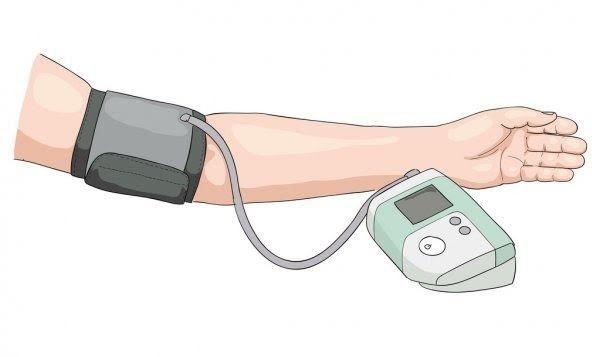 HOW WILL YOU COME TO KNOW YOUR BLOOD SUGAR LEVELS ARE HIGH IN THE MORNING?
There are simple strategies to diagnose high glucose levels like:
Always check your blood sugar level before going to bed Test glucose level at midnight
Check it in the morning on an empty stomach
CAUSES OF HIGH BLOOD SUGAR LEVELS IN THE MORNING
If you are regularly experiencing high glucose level in the morning, there can be several reasons for that.
DAWN PHENOMENON/DAWN EFFECT
If you are facing high breakfast blood glucose levels, it might be because of the dawn phenomenon. It usually occurs between 2 am and 8 am.
But what's the reason behind it?
Regular hormonal changes to your body occur in the morning and they increase your blood sugar level regardless of the fact of you having diabetes or not.
If you do not have diabetes, your body will produce more insulin to balance everything. You will not even notice that it's happening.
But if you have diabetes, the case is different. In this scenario, your body does not respond to insulin in the same way, and ultimately your fasting blood sugar level goes up. It happens even if you are following a strict diet plan. The dawn effect may vary from person to person.
According to some researchers:
The original over-night release of counter-regulatory hormones such as growth hormones, cortisol, epinephrine and glucagon makes your insulin confrontation firm. It causes high blood glucose levels.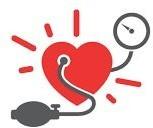 THINGS YOU CAN DO TO OVERCOME THE DAWN EFFECT:
● Take your dinner earlier in the evening.
● Try to go for a walk after having dinner.
● Consult your medical official, if you are taking the right medication.
● Never forget to take your breakfast, as it helps in lowering high fasting blood sugar levels.
● Try to eat a snack that contains some carbohydrates and proteins before bed.
● You need to avoid all sugary beverages like soda, fruit drinks, and sweet tea. A single serving can boost your blood sugar level and increase calories as well.
If you have diabetes, there are more chances that your blood sugar level will be high in the morning. If it persists for many mornings in a row, then there is a cause of worry, test your blood sugar once during night time around 2 am for a couple of nights in a row.
Then consult those numbers with the doctor who can tell you if you are suffering from the dawn phenomenon or something else.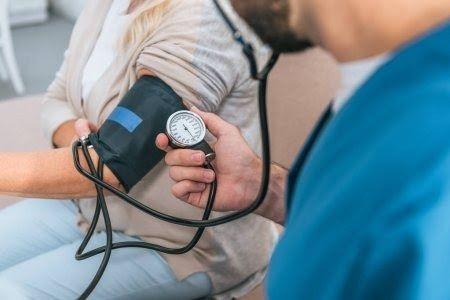 SOMOGYI EFFECT
Another major cause of high blood sugar level is the Somogyi effect which is also called rebound hyperglycemia. The Somogyi effect is named after the researcher Michael Somogyi, who discovered it.
REASONS FOR THE EFFECT ARE AS FOLLOW:
Too much insulin intake or not enough food before bedtime can cause sugar levels to go down through the night. As a result, the body responds by releasing hormones to increase this level. A little dose of insulin in the evening can cause a high blood sugar level in the morning.
According to a study published in 2011, the dawn effect is more common in people than the Somogyi effect. The dawn effect occurs naturally, and Somogyi effect occurs due to poor diabetes management.
WAY TOO SMALL INTERMEDIATE OR LONG-ACTING BASAL
If your blood glucose level is high all the time, it might be because your long-acting insulin is deficient. Another cause of high blood sugar level is that you are taking a little amount of insulin at dinner time.
To avoid it, you need to increase the quantity of your intermediate or long-acting insulin. To see the results, you need to check blood glucose level every day. When you experience signs of hypoglycemia, check your blood glucose level immediately.
Still, if you are unsure of controlling your blood sugar levels, consult your doctor. It would help if you told your health team about the increase in insulin dose. You must consult them if you have any doubts.
HAVING INAPPROPRIATE MEALS
Some foods we eat may have delayed spikes. It means they can cause high blood sugar level after having eaten them. Foods which usually lead to a delayed rise in blood sugar levels are as follows:
● A meal containing high proteins
● Cakes, pastries, pizzas or other foods containing top fat elements
If you have eaten these meals, be sure to check your blood sugar level right after 5 to 6 hours of such ingestion.
You need to check your sugar level at midnight and if the result is high, you need to take an extra dose of insulin to prevent worsened effects.
You may ask your doctor about what to do when you take such meals.
UNPLANNED SNACKING BEFORE SLEEP OR DURING THE NIGHT
This would be another reason for a high glucose level if you had an unexpected snack or a substantial portion of the meal before going to bed or during the night. These snacks can lead to a too high or too low blood sugar level.
LESSER PHYSICAL ACTIVITIES THEN NORMAL THE DAY BEFORE
If you usually are quite active during the day, then having a day with comparatively less physical activity than usual could cause high blood sugar levels during the subsequent night. You need to plan more activities in your less active days and if that's not possible then you need to increase the dose of your intermediate or essential insulin.
INTAKE OF LEVEMIR DURING MORNING TIME
It's a long-acting insulin that has a duration between 18 or 24 hours. If you take the dose of Levemir in the morning, it might lessen the effect during the night. If you are worried that the duration of Levemir is influencing high glucose levels in the morning, consult your diabetes health team, they will advise you of the best action to take.