After the many months of heat and rains, it is finally time to herald in the winter season! This season brings with itself the chance of getting cosy with big mugs of hot beverages in our hands during the chilly mornings. No matter if you like this season or not, it is a common belief that it is a tricky one to manoeuvre. This is because it is entirely too easy to get exposed to the cold air which commonly blows throughout the day and you can get sick if you do not take good care of yourself.
It is always a good idea to prepare yourself well in any case, but especially in the case of the winter months as they can give you grief if not handled in a proper way. For this purpose, we are bringing out this article just in time for you to be able to prepare yourself well for the upcoming winter season. It consists of a carefully curated list of some tips and tricks which can make these months so much easier for you. Additionally, we have also mentioned some healthcare and general devices and things which can prove to be quite useful for you in this season. So read on to know all about these!
- Bundle Up Before You Get Sick:
Like we have mentioned before in this article, the cold air which blows during this season can be a major spoilsport by making you sick. In order to properly safeguard yourself from this cold air, it is extremely important to bundle yourself up with many layers. Make sure to cover up your limbs as these are notorious for getting extremely cold first. You can also try to avoid stepping out of your house early in the mornings or late in the nights if possible as those are the times when the air is the most chilly outside.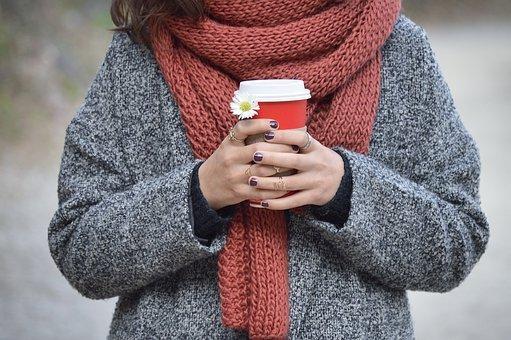 - Check Your Temperature:
As you may have noticed through recent news reports, a lot of common infections are prevalent these days. While the bitter cold can reduce these infections, the advent of the winter season is where you need to exercise the most caution as that is the time when these diseases are the most active. For this purpose, it is important to keep your health in check and to stay on top of your temperature. A good way to do this is to invest in a digital thermometer which can tell your or anybody's temperature within a matter of a couple of minutes. The best thing to do here is to check your vitals at least twice a day to be able to seek timely medical attention in the case of any discrepancies in them.
- Heat Up Your Bed:
Sometimes when it is just too cold outside, your bed just does not seem to warm up no matter how many blankets you cuddle up with. Instead of shivering your way throughout the night and most probably getting sick as an aftermath of that, use an electric bed warmer to make your bed cosy and welcoming. If you are not comfortable with using that, you can always use the traditional hot water bottle to the same end. Warming up your bed a bit before you go off to sleep can also aid in you getting a restful and good quality slumber.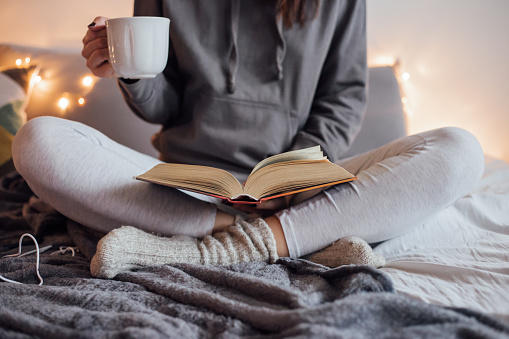 - Check For Binging Habits:
Our body's way to stay warm during the colder months is to eat more food than usual. With the festive season upon us, these bingeing habits are bound to get even more out of control if not reigned in well in advance. While it is alright to indulge in sweets and savoury snacks during the festivities, it is imperative to control your portion size of the meals that you eat. Eating everything in moderation can be your best friend in such a case. While you eat, make it a point to keep checking your blood pressure with a digital blood pressure monitor and your fat with a body fat analyzer every few days to keep tabs on your health.
- Alleviate Joint Pains:
Winters can also bring discomfort in the form of joint aches and pains, especially if you are of advanced age. It can also cause old injuries to hurt much more than usual. While there is not much which you can do in the case of getting rid of these pains completely, you can definitely manage them well with the help of an electric ortho pad which can aid in alleviating them. If certain spots are points of recurring pain for you, make sure to use the ortho pad on them everyday for a couple of minutes to treat them before the pain gets completely out of control.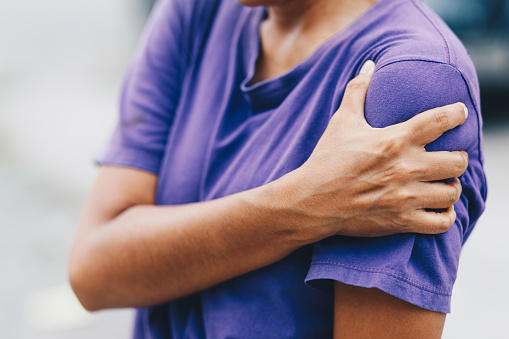 - Eat Seasonal Foods To Stay Warm:
Some fruits and vegetables which are specifically available during these couple of months are the healthiest to eat during this season. Make sure to also eat your bit of dry fruits as they help to provide some much needed warmth to your body. It is best to avoid eating cold things like ice creams or chilled desserts like you would in the summer months, as these can make you catch a cold and give you a sore throat as well.
- Drink Hot Beverages Instead Of Cold Ones:
In keeping with our last point, it is also a good idea to switch up your cold juices and aerated drinks with warm soups and hot beverages like tea and coffee. These can help to instantly warm up your body, making it much less susceptible to suffering from common infections which are prevalent during these times. You can also try to not drink your water completely cold or chilled, but rather warm it up a bit before having it to keep yourself in the pink of health.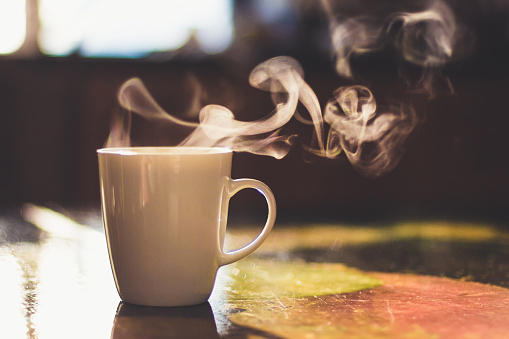 So now that you know about all the important points which can help to keep you hale and hearty in the winter months, do make it a point to share these tips and tricks with your near and dear ones to help them have a healthy season as well!